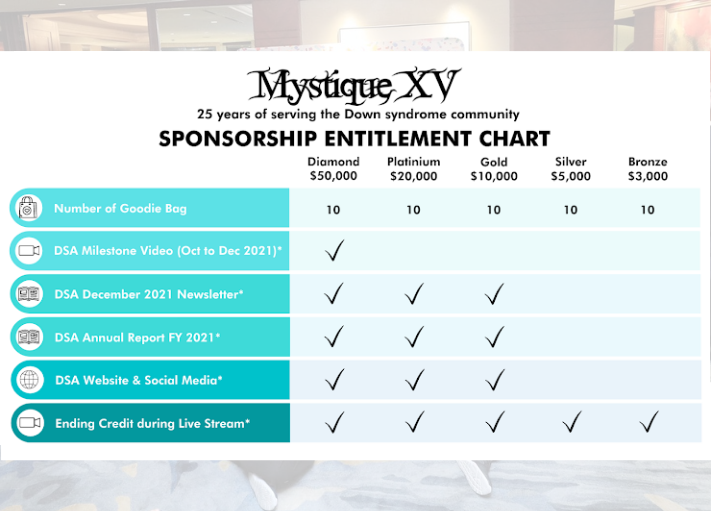 September 1, 2021
We look forward to your generous support and donations to continue nurturing and empowering our beneficiaries to reach their fullest potential.
Sponsorship tiers start from $3,000.
Tier Sponsorships include ten goodie bags worth $500 each.
All sponsorships & outright donations will be entitled to a tax deduction of 2.5 times the amount of donation.